IAEA initiative on innovative technologies in decommissioning
21. 09. 2022
17:26
World Nuclear News
The International Atomic Energy Agency (IAEA) has launched a global initiative aimed at boosting the role of new and emerging technologies in the decommissioning of nuclear facilities.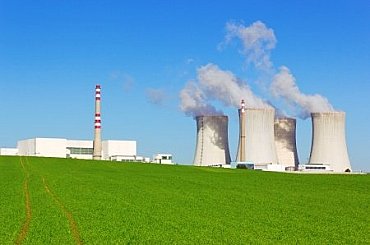 You are not logged in
If you want to read more, join the ENERGY-HUB club
Login
Try the monthly membership in the ENERGY-HUB club for free!
02. 12. 2022
15:26
.windpowermonthly.com
,
Craig Richard
German manufacturer Nordex and research institute Fraunhofer Institute for Wind Energie Systems (Fraunhofer IWES) have developed a…
19. 11. 2022
9:25
https://www.theguardian.com
,
Ruth Michaelson, Patrick Greenfield
Saudi Arabia is bolstering years of negotiation tactics designed to stymie vital climate negotiations with a focus on carbon captu…
06. 11. 2022
23:25
https://www.forbes.com
,
Ken Silverstein
Does the aviation sector have its head in the clouds? Indeed, the experts are working hard to make hydrogen a sustainable aviation…
04. 11. 2022
19:26
https://www.world-nuclear-news.org
The federal government's inclusion of small modular reactors amongst clean energy technologies eligible for a new investment tax c…
01. 11. 2022
16:25
https://www.world-nuclear-news.org
,
World Nuclear News
Tokamak Energy has given some information on the spherical fusion demonstrator which it intends to build in the UK by 2026 to demo…
ENERGY-HUB is a modern independent platformsharing news and analytic articles from the energy sector on a daily basis. Within our portfolio we monitor czech, slovak and foreign press releases.
74836
Number of published news
2092
Number of published events
847
Number of published articles