Gas price caps and consumer subsidies are costly and futile
02. 09. 2022
9:00
Euractiv.com
,
Daniel gros
Instead of an EU-wide price cap on gas, risking a spiral of higher import prices and subsidies,  consumers should have the right incentives to reduce their gas consumption, writes Daniel Gros.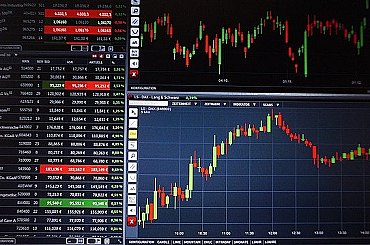 You are not logged in
If you want to read more, join the ENERGY-HUB club
Login
Try the monthly membership in the ENERGY-HUB club for free!
22. 11. 2022
19:25
https://www.forbes.com
,
Dan Eberhart
Oil prices bounced back Tuesday as members of the Organization of the Petroleum Exporting Countries (OPEC) and their allies disput…
10. 11. 2022
23:25
https://www.forbes.com
,
Ariel Cohen
Liquefied-natural gas (LNG) is a bridge fuel that will help the world reach decarbonization as an energy source that is vastly cle…
18. 10. 2022
17:25
https://www.forbes.com
,
David Blackmon
Europe's ongoing massive intervention into the liquefied natural gas trade has become a global problem as dozens of LNG tankers li…
18. 10. 2022
17:25
The Guardian
,
Peter Hannam
Australia Institute says the tax would be a responsible way for Australians to receive a fair return for exploitation of gas resou…
06. 10. 2022
16:41
Euractiv.com
,
Kira Taylor
Several EU countries proposed limiting volatility in the gas market by introducing a "dynamic price corridor" to prevent prices fr…
ENERGY-HUB is a modern independent platformsharing news and analytic articles from the energy sector on a daily basis. Within our portfolio we monitor czech, slovak and foreign press releases.
74541
Number of published news
2092
Number of published events
847
Number of published articles