LEAK: The EU's emergency measures to tackle rising electricity prices
02. 09. 2022
9:00
Euractiv.com
,
Kyra Taylor
The European Commission is considering emergency measures, including price caps and incentives to reduce electricity consumption, in order to tackle high energy bills this winter, according to a leaked proposal seen by EURACTIV.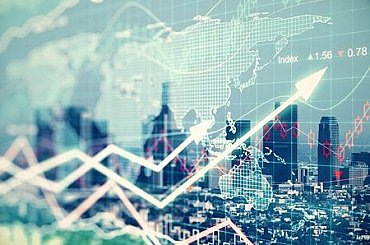 You are not logged in
If you want to read more, join the ENERGY-HUB club
Login
Try the monthly membership in the ENERGY-HUB club for free!
25. 11. 2022
13:25
theguardian.com
,
Hans-Werner Sinn
Despite ambitious green goals, the country's over-reliance on Russian gas has forced it back to coal and expensive imports. Say wh…
22. 11. 2022
19:25
https://www.forbes.com
,
Dan Eberhart
Oil prices bounced back Tuesday as members of the Organization of the Petroleum Exporting Countries (OPEC) and their allies disput…
18. 10. 2022
17:25
https://www.forbes.com
,
David Blackmon
Europe's ongoing massive intervention into the liquefied natural gas trade has become a global problem as dozens of LNG tankers li…
18. 10. 2022
17:25
The Guardian
,
Peter Hannam
Australia Institute says the tax would be a responsible way for Australians to receive a fair return for exploitation of gas resou…
06. 10. 2022
18:00
Euractiv.com
,
Paul Messad
The European Parliament voted on a resolution to tackle energy prices on Wednesday (5 October), which includes the relaunch of the…
ENERGY-HUB is a modern independent platformsharing news and analytic articles from the energy sector on a daily basis. Within our portfolio we monitor czech, slovak and foreign press releases.
74541
Number of published news
2092
Number of published events
847
Number of published articles