Aviation industry considers bill for hydrogen upgrades
29. 08. 2022
19:00
Euractiv.com
,
Sean Goulding Carroll
The EU aviation sector is gearing up to roll out electric and hydrogen planes, which manufacturers predict will hit markets by 2035. But who should pay for the costly infrastructure upgrades needed to service these aircraft is a controversial question for the industry.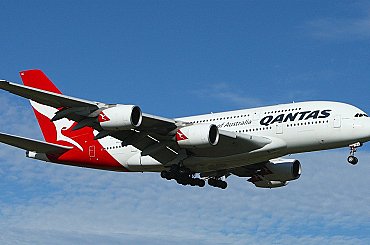 You are not logged in
If you want to read more, join the ENERGY-HUB club
Login
Try the monthly membership in the ENERGY-HUB club for free!
25. 11. 2022
13:25
theguardian.com
,
Hans-Werner Sinn
Despite ambitious green goals, the country's over-reliance on Russian gas has forced it back to coal and expensive imports. Say wh…
13. 11. 2022
15:25
https://spectrum.ieee.org/
,
Robert N. Charette
From the outside, there is little to tell a basic Ford XL ICE F-150 from the electric Ford PRO F-150 Lightning. Exterior changes c…
06. 11. 2022
23:25
https://www.forbes.com
,
Ken Silverstein
Does the aviation sector have its head in the clouds? Indeed, the experts are working hard to make hydrogen a sustainable aviation…
16. 09. 2022
15:00
Euractiv.com
,
Paul Messad
French Energy Minister Agnès Pannier-Runacher is trying to get EU Energy Commissioner Kadri Simson to include nuclear among energy…
04. 09. 2022
15:27
https://spectrum.ieee.org/
,
Rahul Rao
Look at the periodic table, and think of the elements needed for a prosperous planet powered by renewable energy. Sulfur likely wo…
ENERGY-HUB is a modern independent platformsharing news and analytic articles from the energy sector on a daily basis. Within our portfolio we monitor czech, slovak and foreign press releases.
74836
Number of published news
2092
Number of published events
847
Number of published articles