Inflation Reduction Act Benefits: Billions In Just Transition Funding For Coal Communities
24. 08. 2022
14:27
Forbes
,
Michael O'Boyle
The Inflation Reduction Act will speed the shift from coal to clean and support a just transition by providing $5 billion to back $250 billion in low-cost loans for utilities to reduce coal debt and reinvest in clean technologies.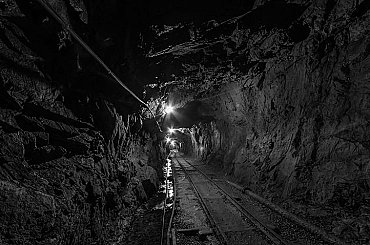 You are not logged in
If you want to read more, join the ENERGY-HUB club
Login
Try the monthly membership in the ENERGY-HUB club for free!
04. 11. 2022
19:26
https://www.world-nuclear-news.org
The federal government's inclusion of small modular reactors amongst clean energy technologies eligible for a new investment tax c…
18. 10. 2022
17:25
https://www.forbes.com
,
David Blackmon
Europe's ongoing massive intervention into the liquefied natural gas trade has become a global problem as dozens of LNG tankers li…
06. 10. 2022
18:00
Euractiv.com
,
Paul Messad
The European Parliament voted on a resolution to tackle energy prices on Wednesday (5 October), which includes the relaunch of the…
06. 10. 2022
13:31
Euractiv.com
,
Agnese Ruggiero
Ahead of the next trialogue talks between the EU institutions on the Emissions Trading System (EU ETS), scheduled on 10 October, t…
16. 09. 2022
15:00
Euractiv.com
,
Paul Messad
French Energy Minister Agnès Pannier-Runacher is trying to get EU Energy Commissioner Kadri Simson to include nuclear among energy…
ENERGY-HUB is a modern independent platformsharing news and analytic articles from the energy sector on a daily basis. Within our portfolio we monitor czech, slovak and foreign press releases.
74836
Number of published news
2092
Number of published events
847
Number of published articles